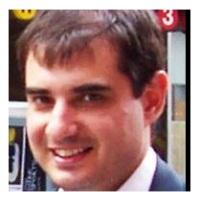 Dr. Christos Halaris is a Senior Researcher at IMU. He has previously worked
as adjunct Lecturer at the University of Thessaly and the Polytechnic School
of Crete, teaching e-Commerce in undergraduate and postgraduate programs. He
holds a Ph.D. in E-business and Virtual Organizations (2000) and a Diploma
Degree in Electrical & Computer Engineering (1995), both from NTUA. He also
holds an MBA degree (1999) from NTUA and AUEB (Athens University of
Economics and Business). Worked for almost 10 years as Business Consultant
and Senior Project Manager at a large greek management consulting firm and
the Greek Observatory for ICT, Dr Halaris acquired solid experience in the
areas of Project and Program Management, new technologies, development and
evaluation of Business Plans and feasibility studies.During his military
service he worked at the Hellenic Navy for the development and establishment
of an ISO 9001:2000 Quality Management System in Salamis Technical Base.
admin
2020-12-16T13:07:54+03:00