Venue and Date
Monday, 17 Mar, 9:30-13:00, Megaron, Room: ViMa
Workshop organised within the Future Internet Assembly (FIA) Conference at Athens (18-20 March 2014, Megaron Athens International Conference Center).
Description
This workshop looks at a future of industrial leadership reached with the key enabling technology of Cloud Computing. A future in which a multi-cloud ecosystem exists, within which enterprises' IT environments are transformed into a matrix of interwoven infrastructure, platform and application services delivered by multiple providers.
Agenda
Welcome & Introduction – Interoperability Aspects of Cloud Service Delivery - a PPP Perspective from the EU Project GloNet
Spiros Alexakis CAS Software AG

Experiences and Challenges from Building Platforms
Gerald Hübsch (CAS Software AG)

Self-adaptive Cloud-based Applications - Latest Developments from the EU Project PaaSage
Alessandro Rossini (SINTEF)

Future Cloud Service Brokerage for Continuous Quality Assurance and Optimization of Cloud Services - Insights from the EU project Broker@Cloud
Iraklis Paraskakis (South-East European Research Centre) & Andreas Friesen (SAP AG)

Concepts and Opportunities on Applications on Multi-clouds - Experiences from the EU Project Cloud4SOA
Panagiotis Gouvas (SingularLogic)

How CloudWATCH is Supporting the Smart Way: Secure, Interoperable and Trusted Clouds
Stephanie Parker (Trust-IT Services)

Open Discussion and Roadmap Development
moderated by Yiannis Verginadis (Information Management Unit, Institute of Communications and Computer Systems, National Technical University of Athens)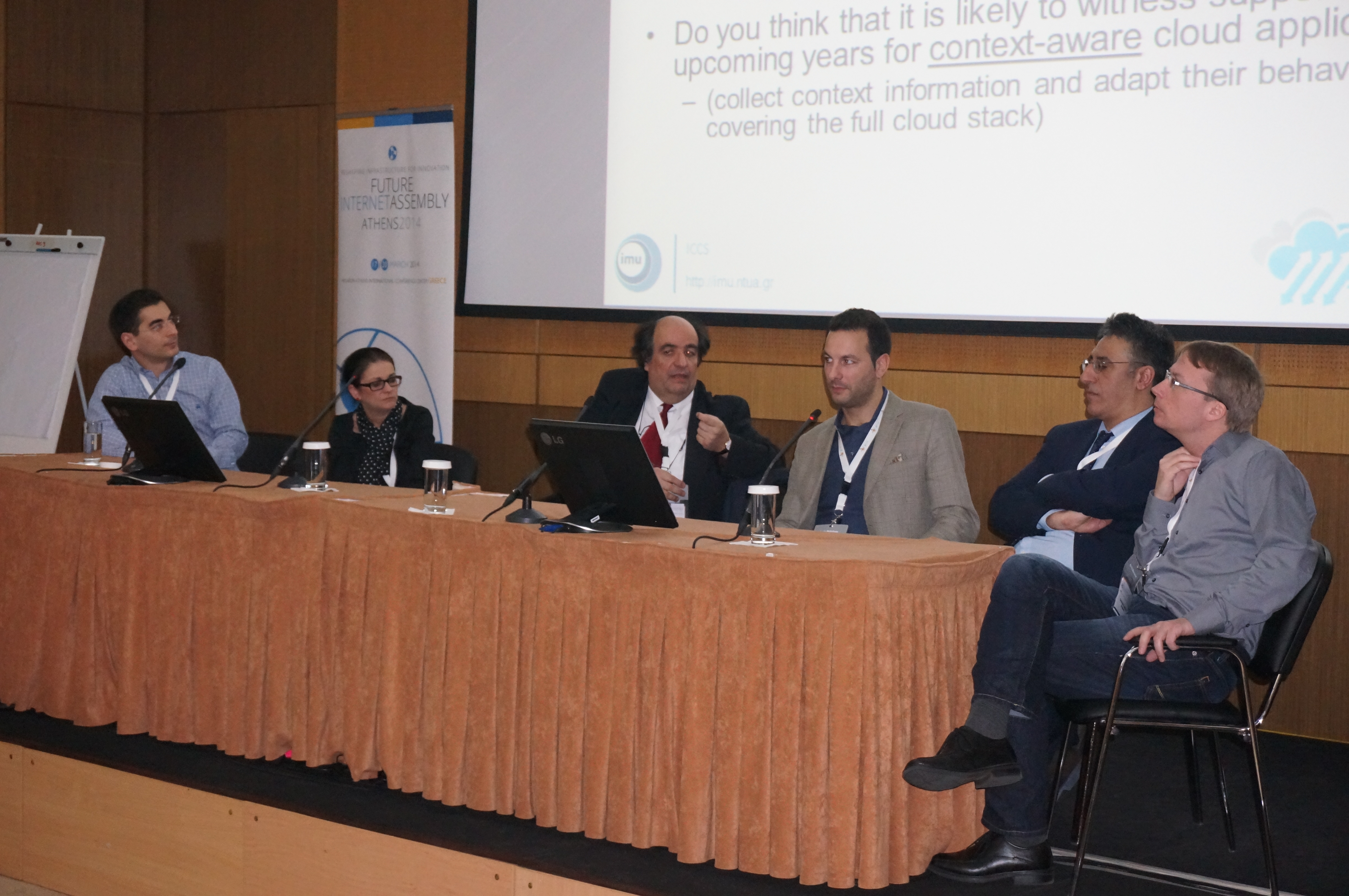 Our panel of speakers during the moderated discussion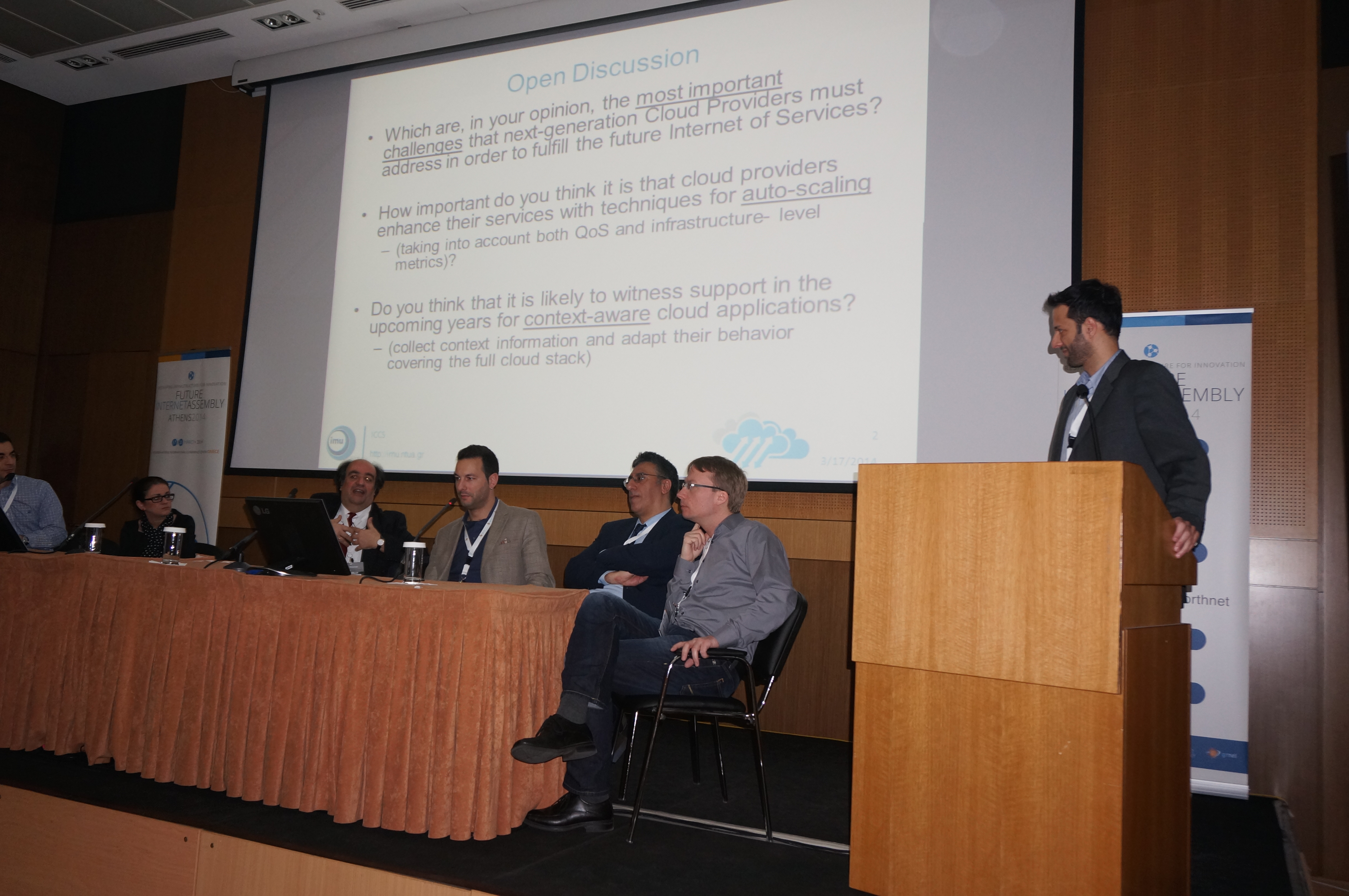 Yiannis Verginadis moderating the panel discussion
The workshop is co-organised by the projects: Broker@Cloud, GloNet, Cloud4SOA, PaaSage, PaaSPort.